Sure, we all want to keep our brains healthy as long as possible. But can we? Isn't our brain health really out of our control, e.g., "Isn't cognitive decline a normal part of aging?"
Turns out, according to Dr. Marc Milstein, a neuroscience researcher, we may have more control over the health of our brain than we realize. His research found that it may be possible to keep our brain's age younger than our chronological age, e.g., if we're 50, we could have the brain health of a 40-year-old.
So how can we keep our brains young and healthy? And, if it's doable, is it too difficult?
The good news is that Dr. Milstein has outlined easy, practical tips below that are easy to do and can help keep your brain in tip-top shape.
Sleep
Food
Stress
Exercise
Friendship
Sleep
Sleep: Your Greatest Ally in the Fight to Preserve Your Brain 
Sleep Cycles
When we sleep, we go through three stages of sleep that make up a 90-minute cycle.
Each cycle creates various levels of brain electricity:
Light sleep: Electrical activity is similar to the amount when you're awake
Deep sleep: Very low electrical activity relative to light and REM sleep
REM sleep: (Rapid eye movement) sleep: A higher level of electrical activity than when you're awake
7-9 hours/night
Most people need between seven and nine hours of sleep for optimal brain health, but the number of hours is specific to you.
There's a rare group of people who can function at high physical and mental levels on significantly less sleep. They're called "short sleepers" and likely account for less than 1 percent of the population.1 Some people who think they're short sleepers are actually sleep deprived—which makes them vulnerable to all the issues that come with lack of sleep.
If you're sleeping more than nine hours a night, you should be evaluated by a physician. Excess sleep can be a sign of conditions such as heart disease, diabetes, and depression, and can raise the risk of memory issues, back and neck pain, and obesity.
Sleep in True Darkness


Is your bedroom completely dark or just kind of dark? Bedrooms are often filled with cell phones, nightlights, televisions, and computers.
The little bits of light they emit can keep your brain from reaching the deepest, brain-boosting levels of sleep. Unplug these devices before bed or put them in another room. You could also hang blackout shades and curtains.
Chill Out for Better Sleep2
Most people find it easier to fall asleep in a cool room, and it has to do with your sleep cycle. The first phase of the sleep cycle, light sleep, lasts about 20-30 minutes.
During this time your brain lowers your core body temperature to transition from light sleep to deep sleep. Slightly reducing the temperature of your bedroom can help you reach deeper, brain-boosting sleep.
Get Out Early
Prepare for a good night's sleep by getting natural light first thing in the morning. Spending 10-15 minutes outside walking your dog, checking the mail, or taking a stroll around the block will set your brain clock.
Food
Stress
Exercise
Friendship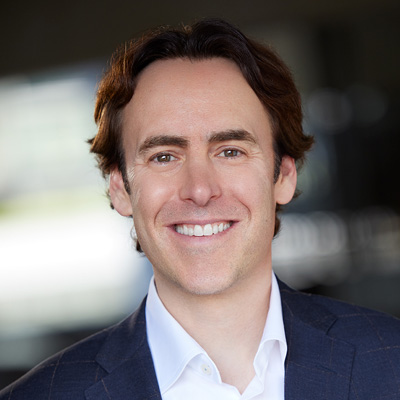 Dr. Marc Milstein is a leading scientific researcher on neuroscience, health, and happiness. His insights provide science-based solutions to keep the brain healthy, lower the risk of dementia, boost productivity and maximize longevity. He earned both his Ph.D. in Biological Chemistry and his Bachelor of Science in Molecular, Cellular, and Developmental Biology from UCLA. 
Dr. Milstein's new book "The Age-Proof Brain" has been a #1 best seller on Amazon in several categories, including, Aging, Longevity, and Neuroscience.